Update on our Kickstarter 10 Battle Mat Escape Rooms
Jo, our Logistics Manager, talks about how the latest DR Games and Dark Realm Roleplay Kickstarter is coming along. Digital rewards have been sent and the physical product is on the way. Jo explains.
Jo explains.
So, the Kickstarter has finished, and it has been a great success, surpassing our expectations. Now the fun part begins, having it printed, but who would have thought that could prove such a challenge. We had gone to our regular printers for the initial quote, but now we wanted to check board thickness, to laminate or not to laminate, whether it was worth it to collate and cellophane wrap, what box size would we need. All the details that I love sorting out, and these were all agreed pretty quickly. The maps were coming along nicely, and we would soon be ready to have a test copy printed. So far so good, but our regular printer did not do punch boards for the tokens from the stretch goals. So, time to find another printer. This proved much more of a challenge as we wanted them printed in the UK. The thickness and the shape of the tokens had to be agreed, and the initial quotes we received were far higher than we had expected or budgeted for, no good.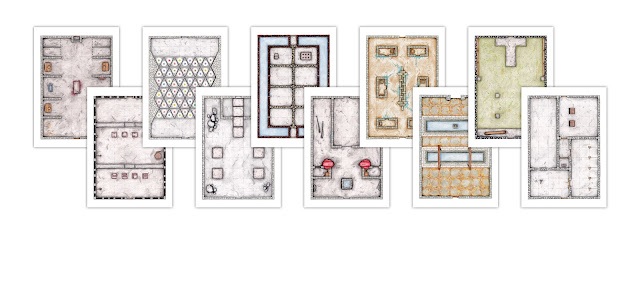 Finally, we went back to a printing firm that we had almost used for a previous project and thankfully they were willing to produce just the punch board tokens and at the price we had budgeted for. Big sigh of relief. And that is where we are at, now. The test pack for the battle maps have been ordered and should be with us in the next couple of days. Once we are happy with the quality of these the full order will be printed, which should take another 10 day. The punch-board tokens have been ordered and have a lead time of 7 to 10 days, which means fingers crossed and all being well, we should be ready to ship out to our wonderful supporters within 2/3 weeks, and then you just have to wait for your parcel to arrive in the post.
All of our previous successful Kickstarters have been digital, so this has been the first one where we have produced a physical product. The new aspects and challenges that this has brough to my role within the company have been great, and I am looking forward to the next one we plan to produce. So, watch this space.
Jo